unified
Work on any platform with SSML: Visually
Our easy to use editor allows you to add text, highlight and apply different SSML treatments to parts of your TTS. The player also allows you to see the waveform for your text.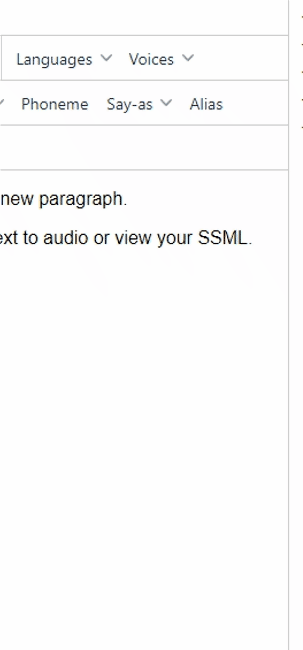 be global
Speak in over 130 languages
Leverage the speech resources of some of the worlds largest tech companies. Voxabot dynamically updates to support any language in the Google, Azure, and AWS TTS engines–this means over 130 languages and dialects as well as different speakers for each–over 450 voices. Plus our connections to the engines automatically update when they do.
Neural Text To Speech without additional cost
Start Speaking
Sing up today and start making state of the art synthetic speech.